Blog
Empowering Bauchi - Strengthening Healthcare Procurement in Nigeria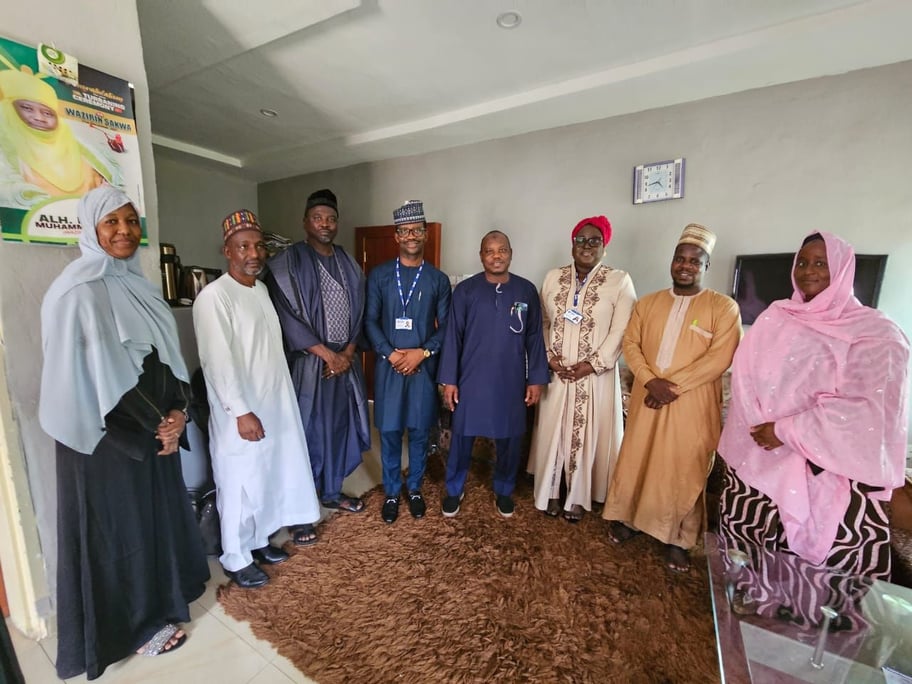 ---
We have embarked on an exciting new journey in Bauchi state, Nigeria, forging a partnership with the Bauchi State Ministry of Health. The recent meeting with the Permanent Secretary, Bauchi State Ministry of Health Mr. Ali Babayo, served as the catalyst for this collaboration, bringing together a shared vision to enhance healthcare procurement processes. With Bauchi State's prioritization of health, allocating 15% of its budget to the Ministry of Health, the timing for this partnership is ideal, reflecting the state's commitment to the well-being of its citizens.
Mr. Babayo's enthusiasm for collaboration with us was evident during the discussion, as he recognized our organization's expertise and welcomed our involvement. The ministry wholeheartedly approved a close working relationship with us, emphasizing the value we bring to the table. As part of this engagement, we will provide essential training to the Bauchi Ministry of Health's procurement team, enabling them to enhance their skills.
Represented by Chukwudi Uche, Nigeria Country Manager, and Olushina Olajide-Ayoade, Nigeria Program Lead, had the privilege of meeting Mr. Babayo at his office in Bauchi State. This partnership marks a significant milestone for us as we collaborate with the Bauchi Ministry of Health, aiming to strengthen healthcare procurement processes and contribute to the overall improvement of healthcare delivery in Bauchi State.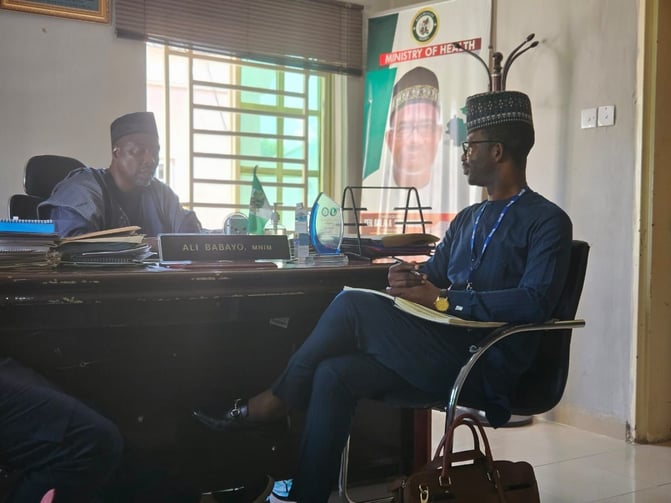 Our program focus areas in Bauchi State revolve around two key initiatives. The Procurement Excellence Program, which entails collaborating with states to standardize procurement processes, thereby enhancing efficiency and transparency. Our team of procurement Experts will work with the State to develop and review the procurement standard operating procedures to streamline the procurement process. The second focus area is the Workforce Development Program, recognizing the vital role of human capital investment in sustainable progress. We provide training to procurement staff, with a particular emphasis on attaining CIPS Level 4 certification, equipping professionals with the skills and knowledge required to excel in their roles.
To support procurement professionals, we are proud to introduce the Health Procurement Africa Hub, a comprehensive library of resources tailored to their needs. This hub serves as a valuable repository of information, fostering knowledge sharing and continuous learning within the procurement community.
We remain dedicated to the success of our workforce development program, empowering health procurement professionals, and enhancing their overall performance in ensuring the availability of essential drugs in Africa. During the visit, our team met key stakeholders including: the Managing Director of the Bauchi State Drugs and Medical Consumables Management Agency (DMMA), Pharm. Abdulkadir Ahmed, and the Director of Pharmaceutical Supplies DMMA, Pharm. Haulat Sabitu who are happy to work with us.
While in Bauchi State, our team proactively explored potential venues to establish satellite exam centers. These centers will serve as valuable hubs for our training programs, providing high-quality professional development opportunities in CIPS certification for health procurement professionals in Bauchi State. This initiative ensures that the workforce receives the necessary training and support to excel in their roles.
One noteworthy event during the visit was the meeting with Prof. Ibrahim Hassan Garba, the Deputy Vice Chancellor (Administration) of Abubakar Tafawa Balewa University. We were honored to receive insights and support from Prof. Garba, which will undoubtedly bolster our mission in Bauchi State. Additionally, we engaged with Mohammed Yunusa, the Procurement Officer of Abubakar Tafawa Balewa University, who offered valuable expertise and guidance.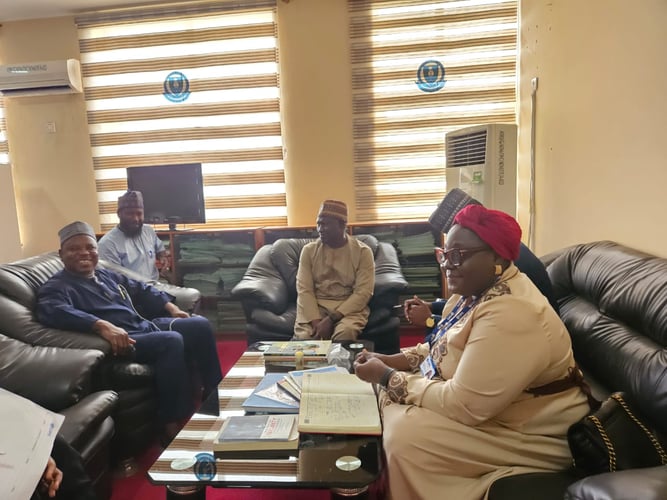 Our primary objective in Bauchi State is to bridge the skills gap in health procurement, fostering a sustainable healthcare system. We express gratitude to Prof. Garba, Mr. Yunusa, and the entire team at Abubakar Tafawa Balewa University for their warm reception and willingness to partner. Such alliances are pivotal in making a lasting impact on the lives of people in Bauchi State and beyond.
To sum up our visit in Bauchi, we conducted a Selection Test for the Health procurement professionals in the state that saw a total of 29 talented individuals sitting for the test. The top 11 scorers will have a life-changing opportunity to undergo our comprehensive Workforce Development Program, and will be trained for CIPS - The Chartered Institute of Procurement & Supply

The importance of skilled professionals in healthcare procurement cannot be overstated. By ensuring the availability of essential supplies, equipment, and services, we contribute to the efficient functioning of healthcare systems and ultimately save lives.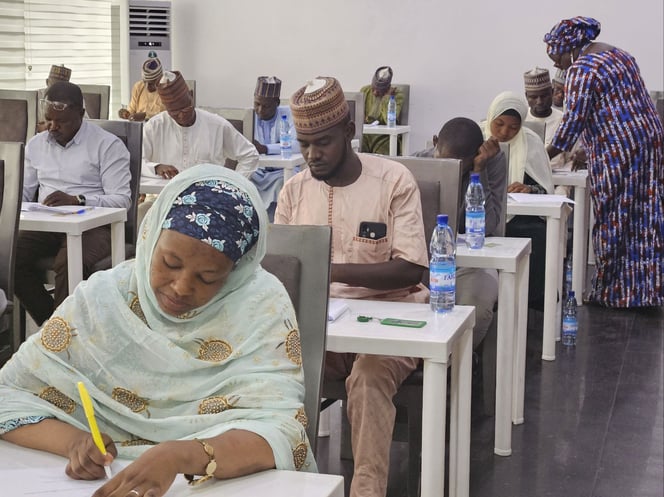 Our objective of meeting and engaging with key stakeholders in Bauchi State was met. Together with the hosts, we fostered a deep understanding of the project's objectives and provided an indicative roadmap for successful implementation. We eagerly look forward to working hand in hand with Bauchi State to achieve a robust and efficient healthcare procurement system. Through this collaboration, significant progress will be made in advancing healthcare procurement and improving the well-being of the people of Bauchi State and beyond.